16-18 September 2022 @ Blagoevgrad
Bringing together classmates, friends and events, popular parties and entertainment all in one location for an extended weekend
Dear all,
We are happy to announce we have rescheduled (for the last time) the long awaited Mega Reunion. Please, save the dates 16-18 September 2022. For those who have purchased a package and have not wished to keep it for late on – it will be valid for the event. In case you know you cannot make it in the fall; we can either refund you or you can donate the money to the AUBG Pledge*.   
We make this announcement with great pleasure and are extremely happy to meet you all in the Fall
Stay healthy,
AUBG Mega Reunion team
P.S. We are keeping track of the COVID-19 Pandemic. We and the AUBG administration are optimistic as of now.
Join us for the 30-ish AUBG Anniversary in Blagoevgrad!
One Unique MEGA Event for the entire AUBG family!
First 30 years are gone, there are many more to come!
30 (+2) years ago, AUBG opened its doors and became the place that would be the one to meet friends, party wild, sometimes study, drink like crazy, have fun and build memories for 25 (+2) (and counting) classes to come until this year we can celebrate the BIG 30+2!
It is going to be huge…, no, scratch that, it is going to be MASSIVE (hopefully still will be)! All classes coming back to AUBG! There will be a rich and exclusive program for all AUBG Alumni: Alumni Challenge, Theatre Performance, Fancy Cocktail and wild Underground parties, Outdoor activities and more! All these packed into only three days: September 16th to 18th, 2022.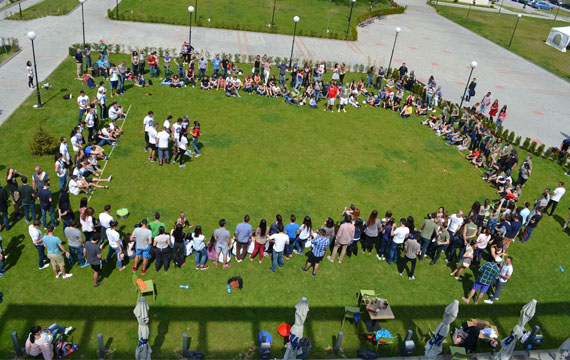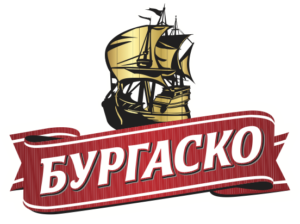 Burgasko is a light Bulgarian beer with 4,4% ABV originally made in the seaside city of Burgas (Bulgarian: Бургаско пиво). It was established back in 1971 and for many years it was a regional brand, sold only at the south Bulgarian coast-line. From 2015 the brand is available nationally. For many people the brand has become a symbol of the carefree summer moments at the sea.
Register here for the 2022 AUBG MEGA Reunion
The following packages are available and a minimum of 1 (one) is required for alumni participation in the Mega Reunion 2022. Payment of the registration fee (via PayPal or bank transfer) will ensure entrance to all events during the 3, activities-packed, days. Registration is also for family members and friends. No registration is required for children below the age of 18 yo.
White MEGA REUNION 2022 bracelet
Green MEGA REUNION 2022 bracelet

Branded MEGA REUNION T-shirt
Red MEGA REUNION 2022 bracelet

Branded MEGA REUNION Benefactor T-shirt

Branded polar fleece jacket

Recognition during the event
The easiest (and recommended) way to donate is via PayPal ([email protected]), but you can also pay via bank transfer (IBAN: BG53 FINV 9150 1016 4761 40 – First Investment Bank, BIC: FINV9150) or via Revolut. To pay through Revolut you can select bank transfer as payment method and then wire the money to https://revolut.me/mirosltksb or use +359 886 057 486 (Miroslav Arnaudov). Prefer the Revolut ID method. Payment will not be accepted at the event location. If you have any issues with the booking of your Mega Reunion 2022 place, please get in touch with us at [email protected] and we will try to sort things out as soon as possible.
FRIDAY
18:00 Registration & welcoming in ABF Student Center
ALL ALUMNI AND GUESTS ARE REQUIRED to register, show proof of payment, to get their access bracelet. All alumni will receive a short orientation about events and locations.
20:00 Cocktails in ABF (floor 3) 
23:30 Afterparty in Underground and Piano bar
SATURDAY
11:00 Registration
Location: ABF Student Center Lawn
ALL ALUMNI AND GUESTS ARE REQUIRED to register, show proof of payment, to get their access bracelet. All alumni will receive a short orientation about events and locations.
12:00 Food trucks open
Location: ABF Student Center Lawn
13:00 Start of the festivities and games
15:00 Bar opens
16:00 Social networking
17:30 BBQ opens
18:00 Music stage opens
23:30 Afterparty in Underground and Piano bar
SUNDAY
12:00 Coffee hangout in ABF café
14:00 Checkout and goodbyes
If you need to book a hotel, here are some options:
All of the hotels are available in booking.com. There are also AirBnb options.
Answers to Frequently Asked Questions
What is the registration deadline?
Online registration for the mega reunion is open now and it will not close, since you can use it to register even if you arrive on campus without prior registration.
Are there any traveling restrictions to Bulgaria due to COVID-19?
The Mega Reunion team is keeping a close eye on the situation and is positive that we can make the event. Currently the situation is stable and Bulgaria is open. You can check information about your country here.
What are check-in hours and locations?
Friday, Sep 16, 2022 between 18:00: check-in booth ABF Main Lobby Sat, Sep 17, 2022 after 11:00: check-in booth ABF Main Lobby
Where do I check in when I arrive to campus?
Stop at the ABF Main Lobby (newest building), there will be a booth where you could pick up a schedule, your name tag and identity bracelet, indicating the package that you have purchased. If you have registered for the Alumni Challenge you will be able to collect your T-shirt there.
Do children need to register for events?
Children 18 and younger are welcome at all on-campus activities free of charge.
May I receive a registration refund if I have to cancel my plans to attend reunion?
Up until two weeks prior to reunion, yes. If you need to cancel your registration and would like to receive a refund, email us with your information. If you need to cancel your registration within two weeks of reunion, please be informed that due to catering counts and expenses that have already been made, a refund might not be possible.
Where can I park on campus?
The parking lots of Skaptopara could be used but there with limited availability, thus you could consider leaving your car around the town streets.
I'm interested in sharing a ride. Where do I find fellow carpoolers?
Relaxed! Pack your bag with comfortable clothes and be sure to check the weather in the days prior to the weekend to adequately pack for rain, heat, cold, etc.
What are the passport and visa requirements?
You will need a valid passport that does not expire within three months of the end of your trip. It is the traveller's responsibility to ensure they have a valid passport. This is for non EU citizen, EU citizens they could attend the Mega reunion with their national ID cards. If you require a travel visa, you will be responsible for obtaining it. You can get information about the process of obtaining a visa, including documentation requirements here: http://www.mfa.bg/en/pages/109/index.html. If you require assistance or an invitation on behalf of AUBG, please contact Sevda Yontcheva at [email protected].
What if I have a question that is not answered here?
You can always get in touch with AAA team at [email protected] and we will try to provide answer to your question.
Check who from your classmates are coming to Mega Reunion 2022!
| Class of 1995 | Class of 1996 | Class of 1997 | Class of 1998 | Class of 1999 |
| --- | --- | --- | --- | --- |
| Georgi R. Georgiev | Dessislava Stefanova | Leonid Oknyanski | Martin Krastev | Natalyia Dimitrova |
| Vladimir Borachev | Angel Markov | Jordan Karabinov | | |
| | | Kostadin Bodoukov | | |
| | | | | |
| Class of 2000 | Class of 2001 | Class of 2002 | Class of 2003 | Class of 2004 |
| --- | --- | --- | --- | --- |
| Daniel Secareanu | Dragomir Rashev | Iliana Ivanova | Miladin Bogetic | Oana Preda |
| Annie Rusinova | Victor Gusila | Petar Svarc | Zhivko Dimitrov | Sajmir Alickolli |
| Anguel Anguelov | Gaukhar Mukhatzhanova | | | |
| Stefan Ivanov | Antoni Ivanov | | | |
| | Jordan Marvakov | | | |
| | Iskra Velichkova | | | |
| | Boyan Griffen | | | |
| Class of 2005 | Class of 2006 | Class of 2007 | Class of 2008 | Class of 2009 |
| --- | --- | --- | --- | --- |
| Kushtrim Shaipi | Evdokia Alexandrova | Victor Genev | Nikolay Rumenin | Denitsa Grigorova |
| Ariel Shaban | Nikoleta Popkostadinova | Ivan Gramatikov | Marieta Bazelkova | Presiyan Rashkov |
| Sevda Yontcheva | Nikolay Raykov | Violeta Cholakova | | Nora Georgieva |
| Vera Svarc | | Jordan Zarev | | |
| Class of 2010 | Class of 2011 | Class of 2012 | Class of 2013 | Class of 2014 |
| --- | --- | --- | --- | --- |
| Stefan Taranchokov | Miroslav Arnaudov | Angel Ivanov | Eleonora Georgieva | Vsevolod Lashtabov |
| Adelina Borisova | Polina Balabanova | Elitsa Dermendzhiyska | Ivan Bardarov | Roman Sorocan |
| Magdalena Todorova | Svetozar Popov | Yavor Stratev | Valya Nadova | Alexander Alexandrov |
| Nadejda Karkeleva | | Yavor Kiryakov | Ivan Daskalov | Nataliya Micheva |
| Paulina Tsolova | | Lyubomira Minovska-Kalabov | Venelina Miteva | Gergana Orazova |
| Avgustina Pasheeva | | Margarita Georgieva | Ledian Asllani | Mykhaylo Oleshchuk |
| Tsonka Peevska | | Alexander Alexandrov | Stilian Jelev | Magdalena Lybenova |
| Velina Getova | | Georgi Petrov | | Nikolay Nikolov |
| Anton Borisov | | | | Sofia Volkhonskaya |
| Tsonka Mitova | | | | Stoyan Petkov |
| Konstantin Chalburov | | | | |
| Nikola Nikolov | | | | |
| Georgi Georgiev | | | | |
| Todor Mitov | | | | |
| Class of 2015 | Class of 2016 | Class of 2017 | Class of 2018 | Class of 2019 |
| --- | --- | --- | --- | --- |
| Vlad Muntean | Petar Georgiev | Tsvetiana Zaharieva | Gergana Velichkova | Steven London |
| Irina Jumamyradova | Ana Stoycheva | Simona Stancheva | Karina Khristich | Zornitsa Yovcheva |
| Boris Marinov | Evelyna Boykova | Mihail Anchev | | |
| Violeta Krasimirova | | Romina Stoyanova | | |
| Boryana Petrova | | Katerina Kusheva | | |
| Stoyan Iliev | | Maria Tsvetkova | | |
| Ivan Hristov | | Ani Angelova | | |
| | | Kristina Nadova | | |
| | | Gabriela Georgieva | | |
| Class of 2020 | Class of 2021 |
| --- | --- |
| | |
What are YOU waiting for?
The Mega Reunion 2022 Team
They made this whole MEGA thing possible! 🙂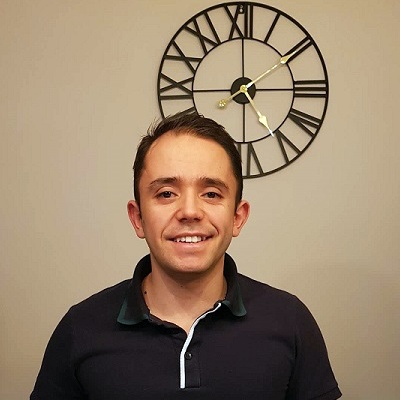 Miroslav Arnaudov
I am a prop trader on fixed income securities. The thrill, the intensity and the ever changing dynamic are what keeps me in the business for over 6 years now. In my spare time I have been actively helping in AAA for more than two years. For me it is great privilege to serve and give back to the community. I believe that this community is what makes us unique. See you all at the Mega Reunion!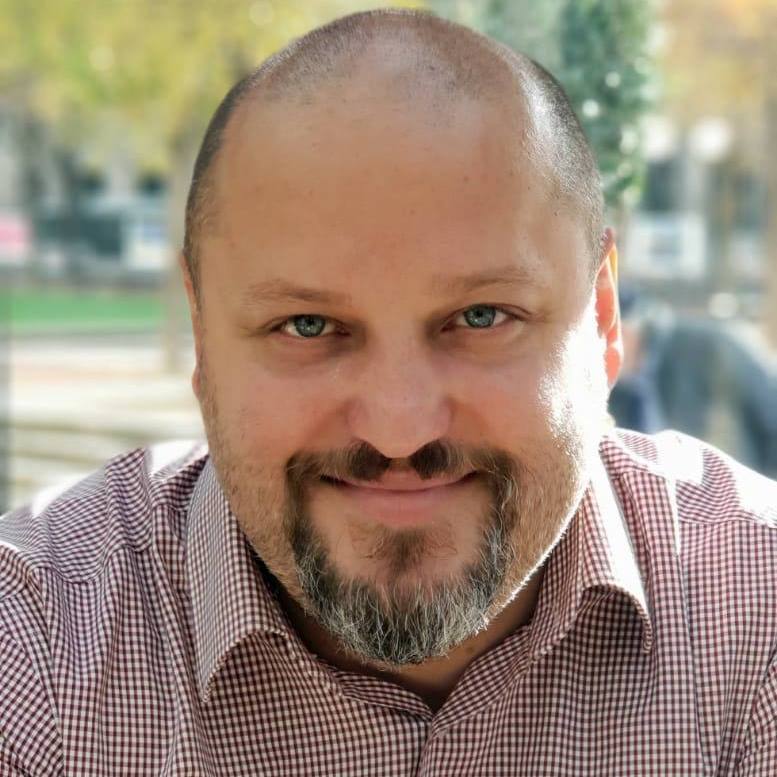 Daniel Secareanu
A digital marketer with a solid background in technology (as I like to call myself), I have been the webmaster of the AAA website and the technical enabler of the Mega Reunion registration (with all it's little errors). As a 20 years AUBG graduate myself I'm looking forward to seeing you all in Blagoevgrad this October! Let's MEGA rock it! 🙂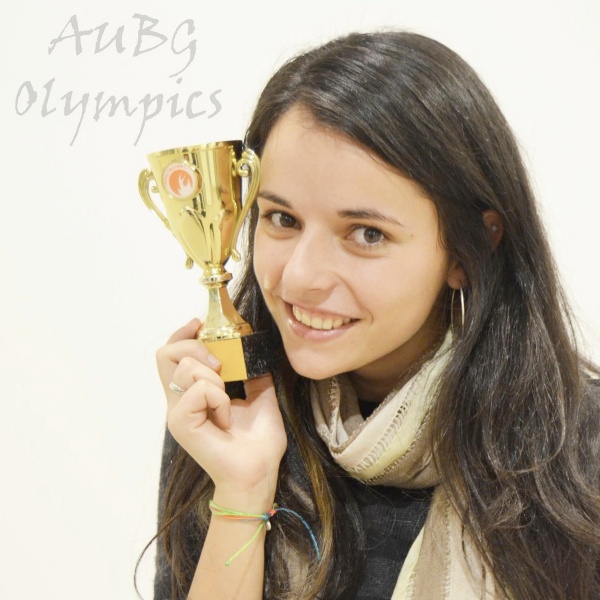 Venelina Miteva
Venelina Miteva, or Veni as she's known among friends, is an AUBG 2013 graduate. Double majored in European Studies and Journalism and Mass Communication. Works in the marketing sphere. Believes in the power of words and their importance for our good living. Yoga enthusiast, travel addict, animal lover, bookworm & go-getter.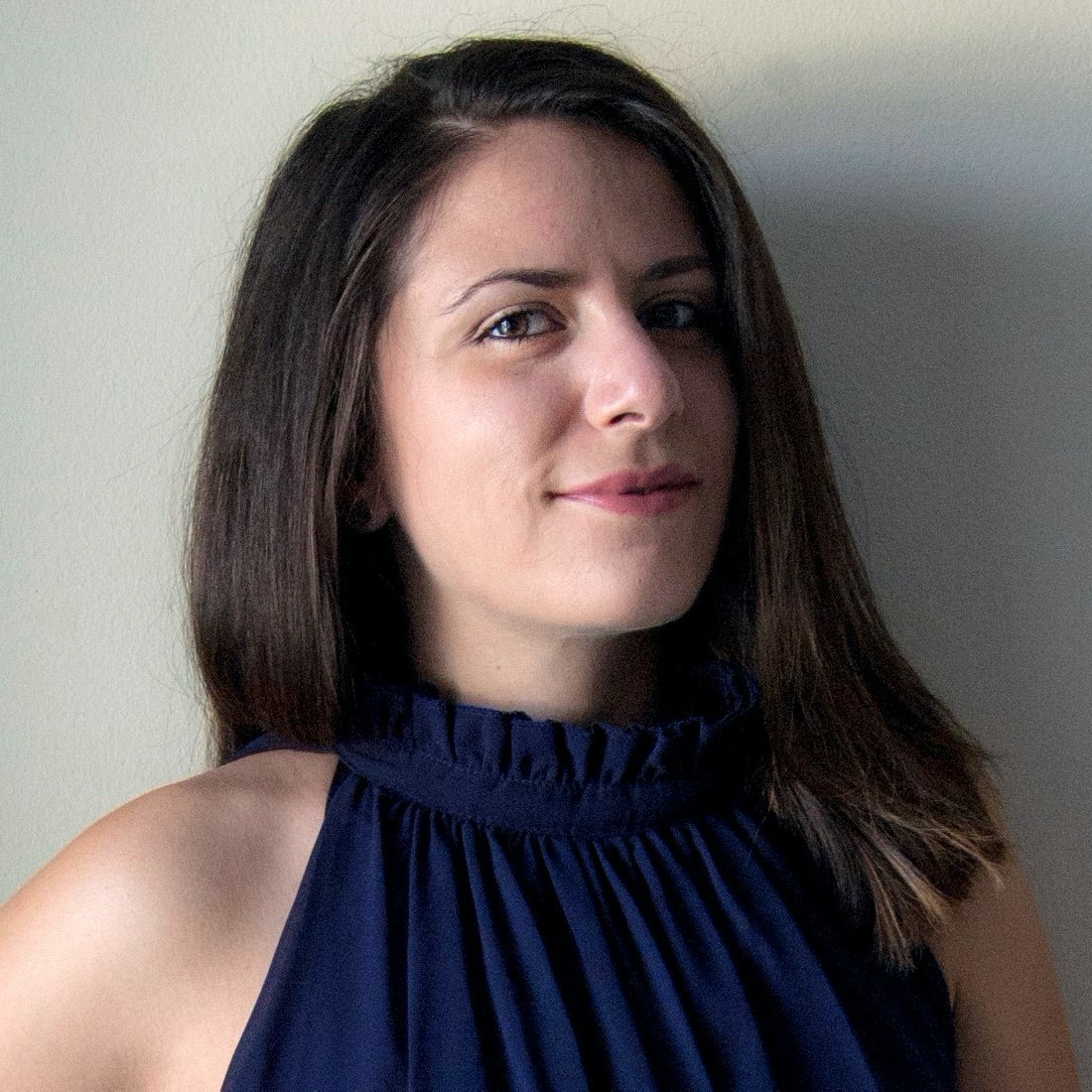 Valya Nadova
Graduated AUBG in 2013, majoring in Business Administration and Journalism and Mass Communications. Since then Valya has been dealing with the craziness of the StartUp world in Bulgaria, working at Eleven Ventures and later at LAUNCHub Ventures, somewhere along the way she co-founded Bulgarian Entrepreneurship Center, NGO that aims to build a knowledge bridge between Bulgaria and USA and nurturing the entrepreneurial spirit.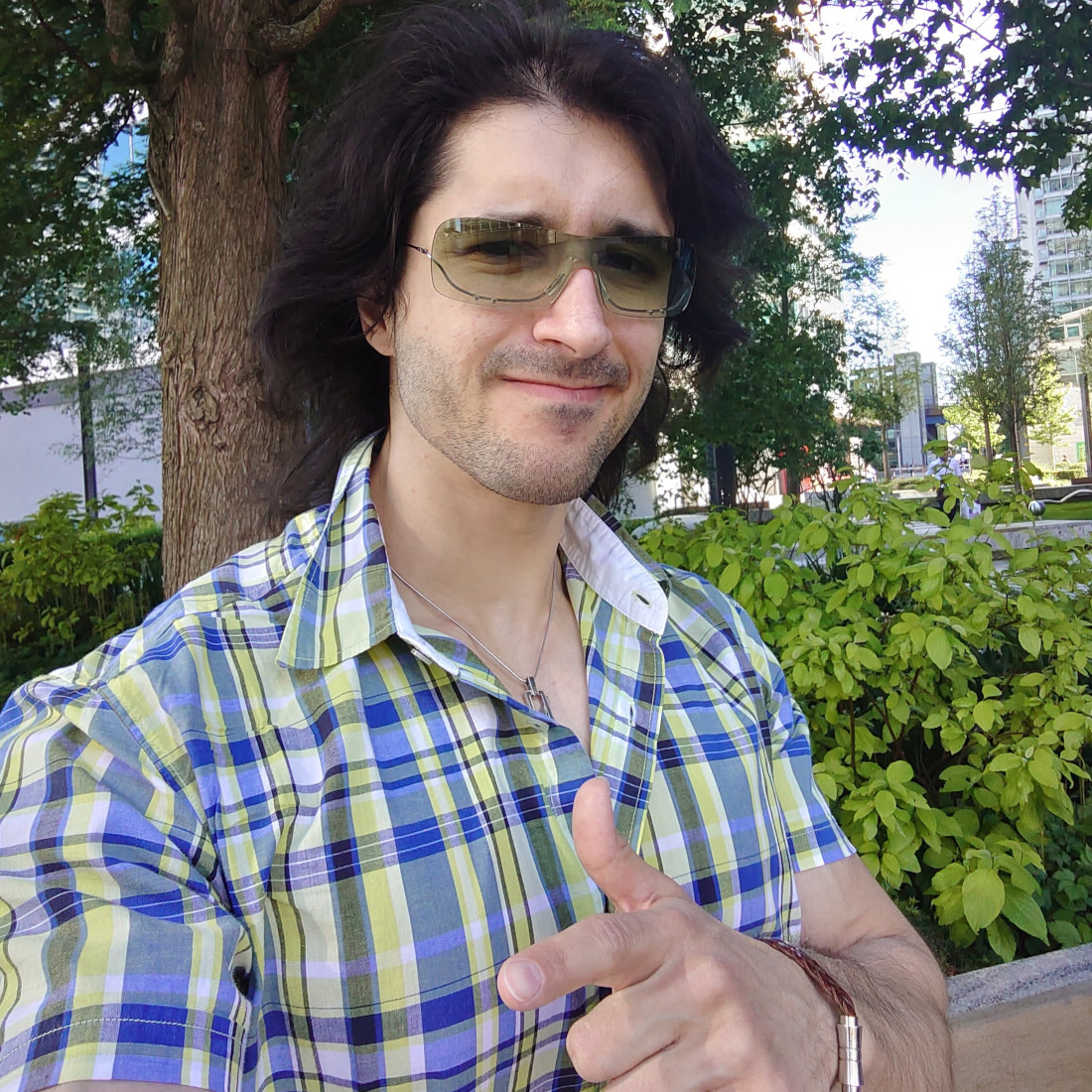 Stefan Ivanov
Graduated AUBG in 2017 with a double major in mathematics and computer science. I have done some computer graphics R&D work in Sofia, completely a masters in Cambridge and I am currently working as a software engineer in London, but my heart always brings me back to AUBG with all the great memories I have from there! Very excited to see old and new friends at the MegaRunion (especially after everything that has happened in the last year)!
If you have any questions about the MEGA REUNION 2022 event, please reach out to the AAA team by using the contact details below.