AAA is a non-profit, non-governmental organization, serving as a coordinating structure for all AUBG alumni activities
The mission of the AUBG Alumni Association is to function as a representative and organizational structurefor the AUBG alumni body, acting constructively in its common interests and development.The Association will promote the values of the American University in Bulgaria.
To promote interaction among alumni through developing a communications network, projects and programs that enrich their professional, cultural and personal lives.
To enhance the continued growth and development of AUBG as a leading higher education institution in Southeast Europe by providing financial support and by contributing to the life and community of AUBG.
AUBG Alumni listed below are the current AAA leadership team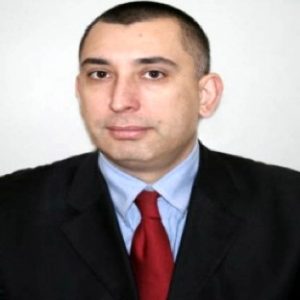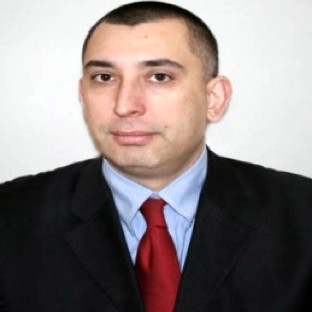 Jordan has started his professional career as a junior auditor with PricewaterhouseCoopers in Sofia in 1997. In 2001 he has continued his career in The Netherlands where he has worked for Alcatel-Lucent, General Electric and ArvinMeritor. For the last three organizations he has worked as an internal audit manager and has performed audits in 14 countries in Europe, USA and Australia.
Since 2009, Jordan is a Managing Partner of JK&Partners in Bulgaria, which offers services in the area of internal audit and risk management. Since 2013, he is a Chairman of the Board of the Institute of Internal Auditors in Bulgaria, (IIA Bulgaria). Jordan has earned in 2004 an MBA degree from IMD, Switzerland.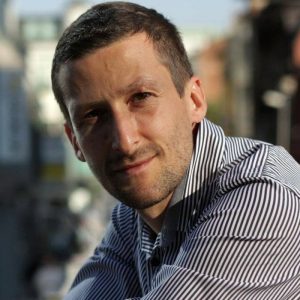 Georgi has over 15 years of experience in marketing, communications and business development, as well in operations management – as business consultant, manager, director, COO of holding companies. Georgi Malchev is the Managing Partner of www.Xplora.bg  – integrated digital marketing agency with slogan Human Digital.Georgi teaches classes in marketing, digital advertising and communications. He is moderator and keynote speaker at digital marketing forums and is member to the jury of advertising forums. Georgi is member of the Board of IAB Bulgaria. Georgi was elected as Vice President of the AUBG Alumni Association (AAA) in 2016. He graduated magna cum laude from the first cohort of the eMBA program of AUBG.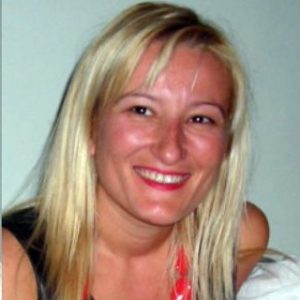 Simona has graduated AUBG in the year 2000 and has immediately after started a career in real estate working for renown consulting companies such as Colliers International and Cushman&Wakefield through the local representative Forton. She has focused mainly on shopping center management and leasing of retail space, working for landmark projects such as Sofia Ring Mall and Paradise Center. She is also specialized in crafting the process of opening shopping centers and recruiting teams – City Center Sofia, Galleria Burgas, Sofia Ring Mall.
Simona is presently consulting few retail projects and has set up her own company dealing with real estate. She is participating in the AAA management board for the first time and is fully dedicated to the bright future of AUBG.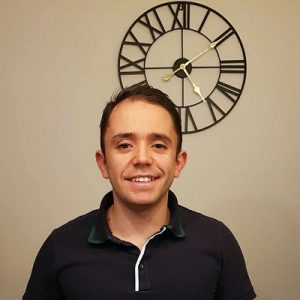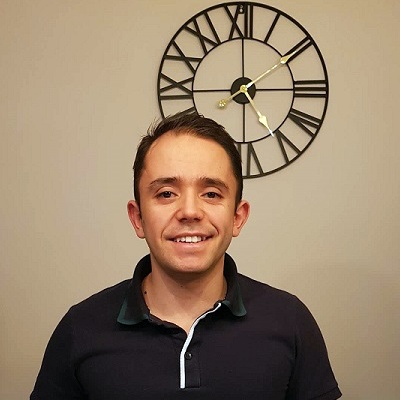 Miroslav /Class '11/ has been a trader in Alaric Securities for the past 6 years. He and his team design models and strategies that aim to bring bigger and improved risk adjusted returns. Miro's ambition is for Alaric to become as big as Ray Dalio's Bridgewater fund.
Miro devotes his scarce free time to salsa practices and acting classes.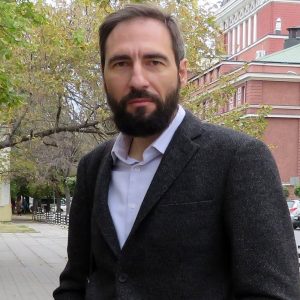 Darin has a PhD degree in Philosophy (summa cum laude) and for over 8 years works as a full time Chief Assistant Professor of Philosophy and Logic at the Faculty of Philosophy (Department of "Logic, Ethics, and Aesthetics") at Sofia University "St. Kliment Ohridski". Some of the courses he teaches are Philosophical Logic, Continental Philosophy, Introduction to the Reading of Hegel, Logic in a Phenomenological Perspective. He is also the Erasmus+ Coordinator for the Major of Philosophy and is elected for a 4-year term as the Vice Chair of the Sofia University's Central Election Commission.
Apart from his academic career, Darin is the Owner and General Manager of Noetica EOOD— a company with more than 9 years in the high-volume translation and interpretation services in Bulgaria.
As an AUBG graduate (Class 1999) Darin has Bachelor's degrees in Business Administration and Political Science.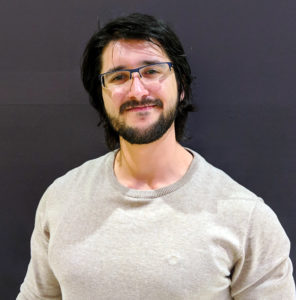 Valedictorian of the class of 2017, mathematics and computer science major, and a generalist at heart who loves the liberal arts system and tries to find the "golden mean" in all things.
Stefan is currently an R&D engineer at Chaos Group where he gets his daily dose of nontrivial tech challenges in computer graphics and programming methodologies. He enjoys most learning about and applying techniques from the intersection of mathematics and programming – especially when that would lead to elegant solutions of existing problems.
In AUBG, Stefan founded the Hub – the tech and innovation club on campus – under the motto "Learn, Innovate, Inspire", which quickly became one of the largest clubs on campus. He is also the proud owner of 4 gold Olympics powerlifting medals, a CGPA exactly equal to the number of medals and More Honor awards equal to half of that number.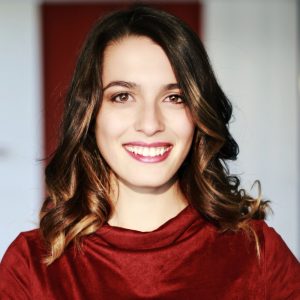 Karina is a class of 2018 graduate. She is currently a Junior Business Development Specialist at Tech Tour Global, living in Sofia. Originally from Kazakhstan, she graduated Magna Cum Laude in Business Administration and Journalism and Mass Communication from the American University in Bulgaria. She has a background in marketing, PR, HR, business and journalism and communications.
Karina is a part of the Association of Bulgarian Leaders and Entrepreneurs community. She is interested in traveling, dancing, food as art, and exploring new cultures.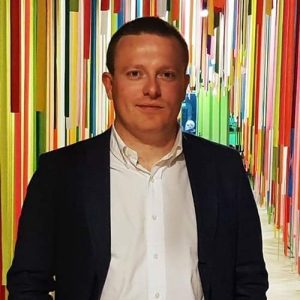 Teacher, volunteer, leader – it is hard to imagine anyone more fitting to head the SOCIAL CHALLENGE Hack of the AUBG MultiTalent Quest than alumnus Yavor Kiryakov ('12). Founder of University for Kids, an NGO that inspires youngsters to discover the world of arts, science and technology, Yavor has always been passionate about social change. 
Back at AUBG, he was the President of the Better Community Club and a regular volunteer at the home for kids deprived of parental care in Blagoevgrad. He studied Economics and Political Science at AUBG and holds a Master of Science in Economics from the London School of Economics and a Master in Educational Technology from Sofia University.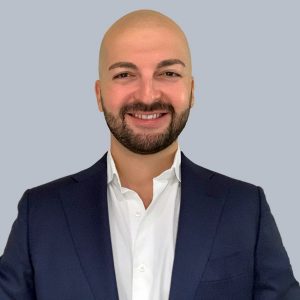 Sandro is an AUBG alumni, class of 2008 with the major of the Business Administration. He has 10 years of experience in banking and finance industry, mostly in Georgia. He had a short experience of consulting to local commercial and central banks in Kathmandu, Nepal.
Currently, Sandro holds the positions of Financial Officer at IFC (World Bank Group) in Washington DC for almost 2 years. His current role includes to carry out an independent review of a selected portfolio of investments across portfolio investment products (loans, debt securities, equity, derivatives, guarantees and trade finance facilities), with specific focus on impairment assessment, loss reserving and overall financial statement recording and disclosures.
Sandro has completed Master of Science in Finance from ESADE Business School, Barcelona.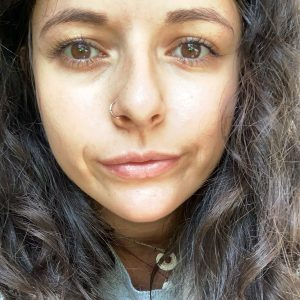 Venelina Miteva, or Veni as she's known among friends, is an AUBG 2013 graduate. Double majored in European Studies and Journalism and Mass Communication. Works in the marketing sphere. Believes in the power of words and their importance for our good living. Yoga enthusiast, travel addict, animal lover, bookworm & go-getter.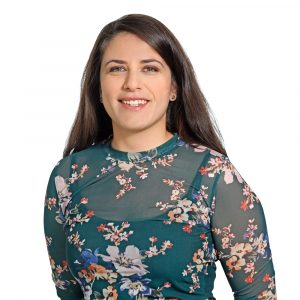 Valya has been involved in the development of the entrepreneurial ecosystem in Bulgaria ever since she graduated. Her first job was at Eleven Ventures, one of the first accelerators in Bulgaria and on the Balkans. As part of the team, she has been nurturing startups from the region.
Following this, she worked in a Start-up back in 2017 and then rejoined the VC world in the team of LAUNCHub Ventures in 2018. She is also founder and representative at an NGO- Bulgarian Entrepreneurship Center, which has the task to build a knowledge bridge between Bulgaria and USA.