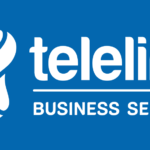 Website Telelink Business Services
We are
Telelink Business Services and we do simplify the complex enabling people to do great things utilizing technology.
Passionate about uplifting others.
We value people as individuals and ensure that talents are empowered to perform at their best while constantly learning and expanding their skills. Our culture prioritizes and inspires accountability, and people think and act to deliver the results essential to the organization's success.
We are currently looking for Talent Administration & Compliance Specialist who will ensure effective administration services related to the employment lifecycle as well operational excellence in all HR-related activities.
You will
As a Talent Administration and Compliance Specialist you will be expected to provide HR administrative assistance to managers as well to ensure superior employee support and guidance in compliance with labor laws, company policies and procedures.
Being responsible for
Updating, maintaining and managing employee records in internal systems
Ensuring timely and accurate HR-related data entry and documentation for processing and in compliance with both internal and external requirements
Preparing HR documents, like employment contracts, amendments, maternity leaves, sick leaves, and reports to social security and tax agency bodies
Managing pre-onboarding activities such as background checks, proof of education, payroll and compensation documents, and office set-up coordination
Supporting the employees' onboarding procedure, internal moves and the offboarding process
Collaborating and working closely with internal stakeholders as payroll/financial specialists by providing relevant employee information (e.g., holidays and leaves, work schedules, etc.)
Handling employee related issues and responding to HR process and policy questions; escalating where appropriate
Assisting team leaders in the budget process and the administration of HR-related tasks
Providing HR reports on employee data as needed /for auditing and monitoring needs/
Keeping up to date knowledge about employment laws and regulations
Participating in other one-time projects or administrative tasks
We expect Talent Administration & Compliance Specialist to possess:
Effective HR administration experience – at least 2 years
Understanding of local employment legislation
Strong Collaboration and Communication skills
Ability to handle confidential matters and to gain the trust of others
Working well under pressure and meeting tight deadlines
Ability to work individually and independently and as a team member
MS Office is a must; ERP system experience would be beneficial
Fluency in English
Nice to have:
Degree in Human Resources or related field
Understanding of HR functions and best practices
Experience with procedures and regulation for secondment within the framework of services provision (A1 certificate acquisition)
You would like to join
The position offers a chance to join an ever-fast-growing company with great people, who are top professionals. By showing your strengths, drivers, aspirations, and potential, we will be glad if you set your career path with us, while sharing the journey with your new friends.
Because you are
Self-motivated
A proactive person who is eager to learn
Organized and priority driven
Team player
If you are not afraid to challenge yourself out of your comfort zone, learn and try new things, and embrace new opportunities, dare to make Telelink Business Services your next horizon.
Seniority Level
Associate
Industry
Information Technology & Services
Employment Type
Full-time
Job Functions
Human Resources Administrative Other
Skills
Human Resources (HR)
Labor and Employment Law
HR Reports
Offboarding
Employment Contracts
Administration
HR Policies
Budget Process
Regulations
Level of education
Bachelor's Degree