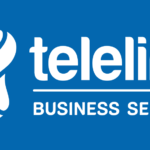 Website Telelink Business Services
We are Telelink Business Services. We enable people and organizations to adopt technology and realize their full potential in the digital world. We tap into global talent, compelling next-generation IT solutions and extensive partner relationships to help everyone to transform digitally and seize new opportunities.
Our passion is to uplift others. We value people as individuals and ensure that talents are empowered to perform at their best, while constantly learning and expanding their skills. Our culture prioritizes and inspires accountability, and people think and act to deliver the results essential to the organization's success.
Our Business Process Automation services are among our top internal priorities facilitating sustainable growth. The IT landscape is constantly changing. Digital transformation is at its full speed and more and more innovative approaches are needed for managing the complex IT environments. Therefore, we strive to make our business reliable, scalable, sustainable and easy to manage.
Your role as a ServiceNow Developer, part of the Business Process Office in Telelink Business Services is to work in an outstanding team which provides top-level services to our company using the SCRUM framework. You will play a key role in the planning, design, implementation and support activities of the solutions we deliver. You will work with cutting edge technologies and you will have the chance to make a real impact.
You will be accountable for
Supporting both IT and Business stakeholders by providing recommendations for process automation capabilities
Working with business users to identify and refine business process requirements
Contributing to the development of tools to be used in our company in all project phases
Development of scripted solutions which will digitally transform our company
Integration between multiple platforms and business applications
Participating in the SCRUM process and being committed to the team goals
You will need to have some of the following skills
Working knowledge in JavaScript
Good knowledge in HTML and CSS
Good knowledge in AngularJS
Understanding of business process workflows and ability to transform them into automated solutions
Working knowledge of inbound and outbound API integrations
A significant advantage is experience with the ServiceNow platform – administration, implementation, customization, and development
A strong advantage is experience with integrating the ServiceNow platform with third-party applications
Experience with Agile development (SCRUM / Kanban) is considered a plus
Experience with ITIL is considered a plus
Why you should join us
We operate in a sector, known for its premium working conditions, which we gladly provide at full scale. The position offers a chance to join an ever-fast-growing company with great people, who are top professionals and work flawlessly as a team. Show your strengths, drivers, aspirations, and potential to set your career path with us and share the journey with your new friends, while having fun.
Our best candidates are
Eager to learn new technologies
Open-minded
Creative and proactive
Attentive to detail
Team player
If you are not afraid to challenge yourself out of your comfort zone, learn and try new things, and embrace new opportunities, dare to make Telelink Business Services your next horizon and make an impact, which is visible and recognized.
Seniority Level
Mid-Senior level
Industry
Information Technology & Services
Employment Type
Full-time
Job Functions
Information Technology Other
Skills
Integration
ServiceNow
Cascading Style Sheets (CSS)
AngularJS
Agile Methodologies
HTML
Business Applications
JavaScript
Application Programming Interfaces
Kanban