Anywhere
Applications have closed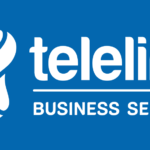 Website Telelink Business Services
We are
Telelink Business Services enables people and organizations to adopt technology and realize their full potential in the digital world. We tap into global talent, compelling next-generation IT solutions, and extensive partner relationships to help everyone to transform digitally and seize new opportunities.
We value people as individuals and ensure that talents are empowered to perform at their best while constantly learning and expanding their skills. Our culture prioritizes and inspires accountability, and people think and act to deliver the results essential to the organization's success.
As a Project Coordinator in Telelink Business Services, you will work in our team which provides top-level IT services internally as to our customers. Playing an important role,
You will be accountable for
·       Managing the delivery projects and the overall planning of the implementation part following the corporate methodologies and procedures
·       Controlling and managing all restrictive project parameters such as resources, budget, delivery time
·       Preparing any project-related administrative documentation
·       Reporting project status in a timely and accurate manner
·       Completing the delivery projects including the final delivery to the client, as per contractual agreements
·       Keeping updated the project status on the relevant corporate portal
Because you are
·       Self-motivated
·       Proactive person who is eager to learn
·       Organized and priority-driven
·       With strong attention to details
·       Creative person who enjoys working in a team
You possess
·       Experience in provisioning support, coordination and process management
·       Background in project coordination would be considered as an advantage
·       Relevant University degree
·       Fluency in English for written and verbal communication
·       Experience in ERP systems (e.g. SAP, Oracle, Microsoft Dynamics) would be beneficial
Join our team
We operate in a sector, known for its premium working conditions, which we gladly provide. But people who only pay attention to them are not our kind of people. The position offers a chance to join an ever-fast-growing company with great people, who are top professionals, and by showing your strengths, drivers, aspirations, and potential, to set your career path with us, while sharing the journey with your new friends.
If you find yourself eager to embrace opportunities, do dare to make Telelink Business Services your next horizon.